Architectural Alliance was founded over 40 years ago on the premise of owners, contractors and architect working together as a cohesive team. This grass roots mentality is baked into our DNA and brings people together to discover forward-thinking design within the constraints of budgets and deadlines.
our meaningful process fosters lasting relationships with our partners.
Located in the heart of Columbus, Ohio; we embrace the entrepreneurial spirit which naturally allows us to work primarily in the private business sector on project types ranging from automotive, mixed use, multi-family residential, office environments, shipping and distribution centers, and industrial fabrication and warehousing.
Great graphics on the exterior of Pins Mechanical Company's new location in Nashville, TN. The design removed the roof in order to create Pin's signature patio space. This is the next hot location for Rise Brand expansion of Pins + 16 BIT concepts. Check back for more images of the construction!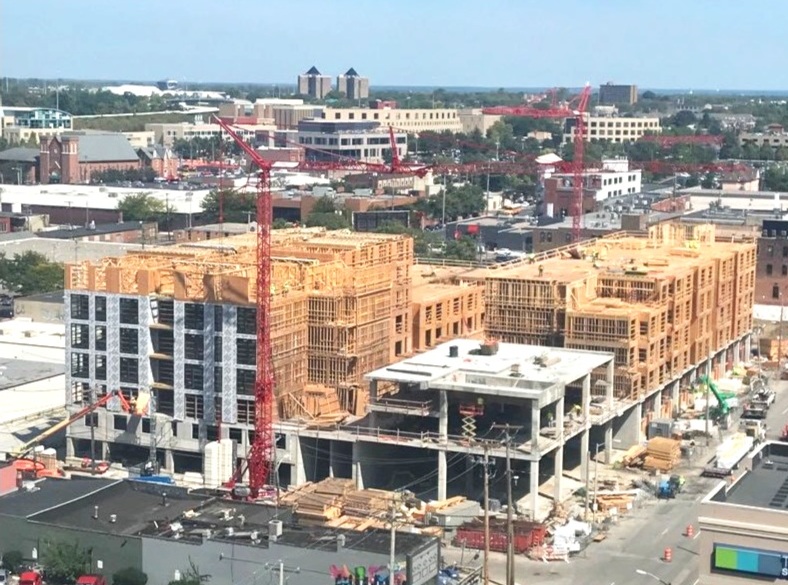 Charles Street Partners project located in downtown Columbus, Ohio is progressing nicely. Great collaboration with CSP + NBBJ + archall for this project!
Top view of the exterior colonnade along the front facade of White Castle Home Office.